Cabin Air Filter Replacement Service near Skiatook, OK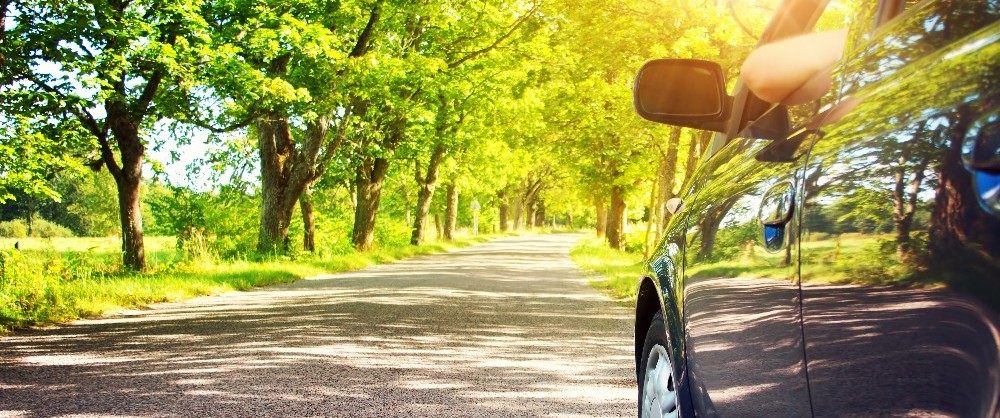 At Doenges Toyota, our customers count on us for much more than just the newest vehicles on the market. In fact, thanks to our dependable Service Department, folks rely on us for routine maintenance tasks as well, making us the well-rounded dealership you've been looking for. To have our team of experts replace your old cabin air filter, stop by our location today!
Cabin Air Filter
Before we take things any further, it makes sense to cover the basics of cabin air filters. That way, you know exactly how you stand to benefit by keeping up with regular replacements. For the most part, this component is designed to block outside particulates you'd rather not let into the cabin. These contaminants include smog, allergens, spores, germs, and more. On top of that, it prevents larger things from entering such as dead leaves and bugs. So, if you want to ensure that you and all your passengers are only breathing clean air, it's critical to change your air filter about once every year. However, you can also check your owner's manual for the manufacturer's recommendation.
Warning Signs
While it's okay to forget about your cabin air filter for a small period of time, you'll want to be sure that you remain relatively regular with replacements. If you hold this procedure off for too long, you may experience a few negative side effects. For instance, if you enter the cabin and notice a stale smell, it could be due to a clogged filter. Another consequence you might face is an A/C unit that struggles to supply you with the cold air you need in those balmy summer months. As if those warning signs weren't bad enough, you may also cause costly damages because your car will have to strain to pull fresh air in from the outside world. To prevent this from occurring, speak with our friendly Service Department today.
Why You Should Choose Doenges Toyota
We understand that you have plenty of places to choose from when it comes to where you get your cabin air filter replaced. However, we believe you have a lot to gain by choosing us! Right off the bat, we constantly post new coupons on our website, so you'll likely be able to save money with us. Additionally, if you see other coupons you think you can make use of, consider bundling those services with your visit as well so you don't have to make an extra trip in the future. Plus, at-home mechanics who prefer handling tasks on their own will certainly be able to take advantage of our Parts Department. We can't forget to mention that you can schedule an appointment with us on our website!
You can trust the professionals here at Doenges Toyota for your cabin air filter replacement service near Skiatook, OK. We hope to get to work on your behalf in the near future!
Service Hours
918-213-0664
| | |
| --- | --- |
| Monday | 7:30 am - 5:30 pm |
| Tuesday | 7:30 am - 5:30 pm |
| Wednesday | 7:30 am - 5:30 pm |
| Thursday | 7:30 am - 5:30 pm |
| Friday | 7:30 am - 5:30 pm |
| Saturday | 7:30 am - 1:00 pm |
| Sunday | Closed |
Testimonials
GOOGLE
5-21-2020
YAHOO
5-19-2020
YELP
5-19-2020
GOOGLE
3-28-2020
GOOGLE
2-26-2020
GOOGLE
2-7-2020
GOOGLE
1-27-2020
GOOGLE
1-25-2020
GOOGLE
12-12-2019
GOOGLE
11-19-2019
GOOGLE
11-19-2019
GOOGLE
11-9-2019
GOOGLE
10-30-2019
GOOGLE
10-29-2019
GOOGLE
10-21-2019
GOOGLE
10-10-2019
GOOGLE
10-5-2019
Read More